since 1949 Beyond 
The Call
The leading air ambulance provider in the United States with an unmatched safety record and the best aviation, medical and communication specialists in the field. We set the standard in the air medical industry. Our mission is simple: move communities to health while maintaining the highest standard of safety, period.
Discover
PHI Air Medical
PHI Air Medical is the leading air ambulance provider in the United States. We safely transport more than 30,000 patients each year, operating out of more than 70 bases across the United States. At each base, we maintain a dedicated crew of pilots, nurses and mechanics – all exceptionally trained and ready to respond.


Industry first tracking 
feature
family trax
12.5 million+
flight hours
more than any other
private company
Real-time fatigue testing and 
mitigation through the PVT Test
required at start 
of every shift
Backed by a fleet of
100+ 
helicopters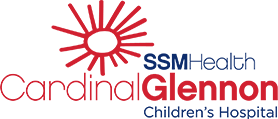 As a top provider for Air Medical Transport, PHI proudly aligns with partners and hospital networks for 74 years and counting.
Membership and accreditations

PHI is recognized at the Silver Level from Arizona Department of Environmental Quality (ADEQ) and participates in the Voluntary Environmental Stewardship Program (VESP).